It has been eight years since our kick off and it's time for a new corporate identity.
Our endless desire to improve has motivated us to change our corporate identity to better reflect our values, goals and evolution. We work hard every day to keep learning and offering the Private Cloud and Infrastructure solutions our customers need, and this new corporate image moves in the same direction.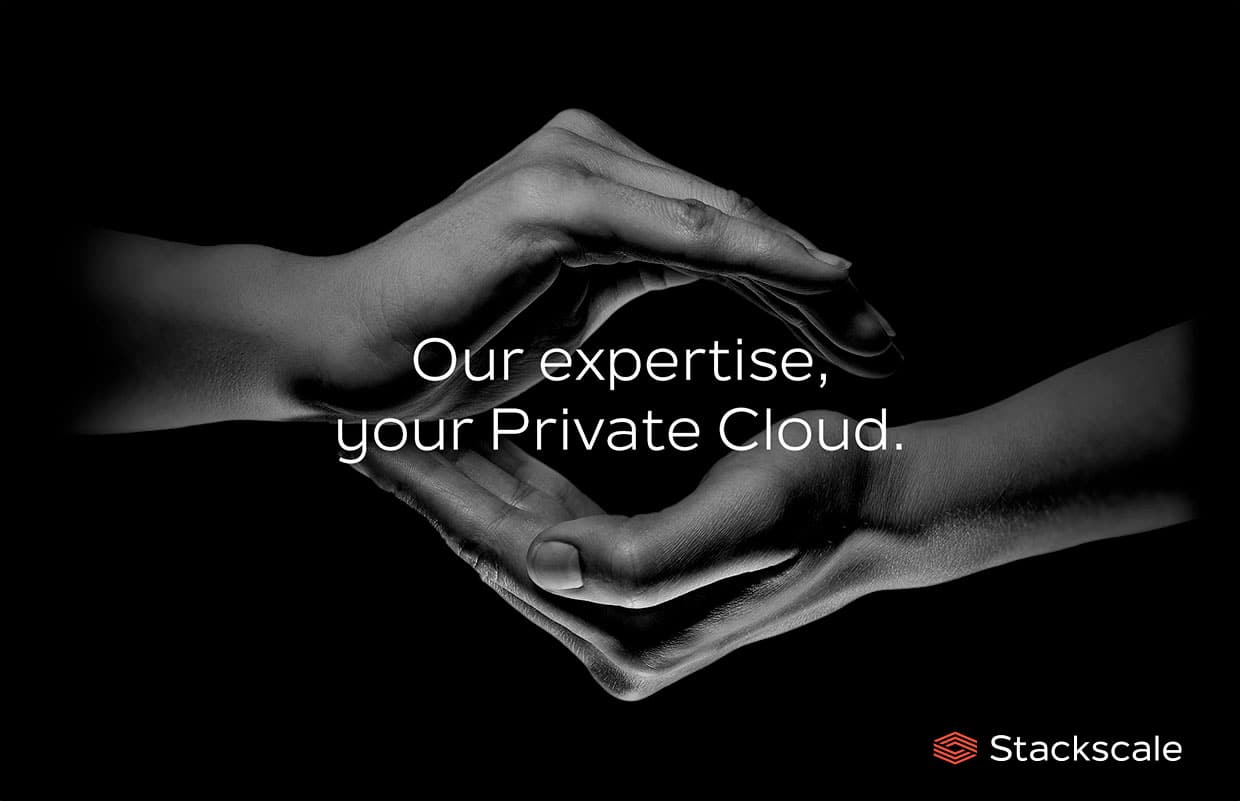 Stackscale was born in Amsterdam in 2012 with the aim of offering Private Cloud solutions that combine virtualization advantages with the guarantees of having a dedicated hardware.
Our solutions and products are designed to meet the strictest requirements of medium to big consumers of computing resources and all kinds of IT integrators alike. For doing so, we always have our core values at heart.
Closeness + Transparency + Quality
Close to our customers.
We are there for our customers 24/7. Our customers benefit from a direct access to a specialized technical support, since we consider their time is as important as ours. Besides, we care about their projects and we aim to be more like a partner —not just a provider— so that we can grow together.
Straightforward.
For us, transparency is a must. We tell our customers all the relevant details about the infrastructure in which they host their technology and data. Moreover, we listen to our customers' needs in order to offer them exactly what they need; so that they don't pay for a rocket when they only need a car.
Proactive.
We try, do, learn and improve, both from failure and success. Change and innovation motivate us, so we stay up to date to the latest technology trends. We go beyond expertise and, above all, we work hard for building great projects and relationships with our customers and partners.
Stackscale's infrastructure
Currently, our infrastructure is composed of 500 computing nodes with up to 1TB of RAM, which are connected to 40Gb/s, and we are able to host more than 100.000 virtual machines and 3 petabytes of georeplicated network storage.
More news coming soon
In addition to the new corporate image, we are preparing some new products and services that we will launch in the upcoming months!