Currently we have data centers in Spain and the Netherlands.
Stackscale is present in state-of-the-art data centers which have been chosen according to strict quality, security, efficiency, redundancy and connectivity requirements.
Diverse innovating techniques allow the data centers where we work achieving an exceptionally low PUE (Power Usage Effectiveness). At Stackscale, we combine these techniques with carefully selected technologies and equipment to be able to promote efficient, sustainable and environmentally respectful technological solutions.
Stackscale's data centers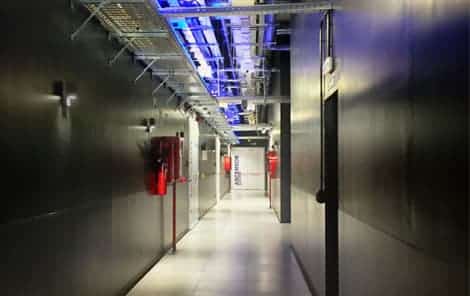 Interxion is, along with Telecity, one of the world's leader companies within the neutral data centers' industry. The innovating data center Interxion MAD2, located in Madrid, is one of the most advanced CPDs built so far in Spain. MAD2 has an impressive availability of fiber optics thanks to its location in the adjacent building to Interxion MAD1.
More information on Interxion Madrid webpage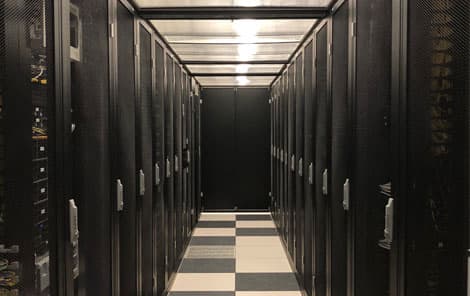 Equinix is one of the world's leaders within the neutral data centers' industry (previously known as Carrierhouse or Itconic in Spain). The CPD MD2 has more than 6,000m2 and is designed for hosting infrastructure and Private Cloud solutions as those we provide at Stackscale. MD2 has an extensive availability of fiber optics and telecommunication companies.
More information on Equinix MD2 webpage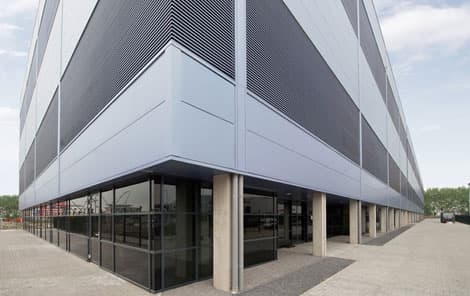 Equinix AM5 is located in Amsterdam, one of the most important cities for the Internet in Europe. AM5 has a net area of 6,000m2 for technical equipment and a protected net power of 9 megawatts. The building is specifically designed for hosting a highly efficient data center and was inaugurated at the beginning of 2012. Its PUE is only of 1,25 and it meets the Uptime Institute specifications for the Tier IV qualification.
More information on Equinix AM5 webpage
Cloud Datacenter solutions
At Stackscale, we offer you Cloud Datacenter solutions: the most advanced platform for hosting corporate applications, eCommerces, big web environments, etc.
In our virtual data centers, we can develop Private Cloud platforms with nearly infinite RAM, memory and storage resources, add replication solutions between data centers, create servers for firewall, load balancers, VPN servers, VLAN, etc.
With your Cloud Datacenter you can create, modify, move your virtual servers and manage everything easily and fast. You will have total freedom and autonomy to operate in real time. Furthermore, you can take advantage of our team and certified partners' support in system administration.
Connect to the revolution
Receive news related to Cloud technologies, the latest generation networks, highly available systems, high performance storage and other solutions and related developments that may be of interest to you.