Due to the success of the eCommerce Mascarillas y Más, thanks to Boticaria García's1 charity masks project, it was necessary to change the IT infrastructure to support traffic peaks and avoid losing sales. While looking for a cloud environment that met their requirements, they opted for a High-Availability private cloud at Stackscale.
In the following interview we talk with the team of Mascarillas Ángel Iglesias and Mascarillas Boticaria to discover more about both projects and their evolution, goals and IT infrastructure, among other questions.
How did the project of Mascarillas Ángel Iglesias start?
Miguel and Elena Iglesias: "Ángel Iglesias is a family enterprise that has been in the women's fashion industry for 40 years. After the pandemic outbreak we decided to redirect into the masks industry for two main reasons: attempting to help and avoiding laying off our employees and closing our factory. The adaptation process to manufacture masks was rather complex, as we had to acquire some knowledge which was out of our scope, basically about materials and needs.
During the first months of the pandemic, we focused on making washable, reusable hospital gowns and masks that we first provided to health service and then to other people that needed it. At the beginning we were supported by work protection technicians from Sacyl — Castilla y Léon's health service — which helped us during the design process and supervised the first prototypes for hospitals in the region.
Once that need was met, we realized that both businesses and citizens weren't able to get that protection equipment either and we decided to continue to manufacture it. Always trying to find the balance between making masks that complied with the regulations and offering different designs in order to create a stylish, quality product."
What about the charity project Mascarillas Boticaria?
Boticaria García: "From the beginning of the pandemic, I wanted to get my community on Instagram (+400K) involved in helping to address the coronavirus crisis. During the past years, I had travelled with UNICEF (Senegal, Niger…) while participating in charity campaigns. I had also actively collaborated with the Spanish Association against Cancer (AECC) in local actions in my hometown, Belmonte (Cuenca). However, in 2020 it wasn't possible to collaborate with these organizations in-person.
The idea was born in June, when the government published the regulation for cloth masks. I thought I could leverage the high demand for masks that complied with the regulation to create a charity project based on an eCommerce platform, addressed to my community on Instagram. I couldn't do it by myself, but I am lucky to be surrounded by wonderful people and I got to "trick" some friends with diverse professions and qualities. I first "recruited" Chati Alfaro, illustrator, Paloma Hernández, quality expert, and Arantxa Castaño, journalist.
We joined the atelier of the Iglesias siblings in Zamora (Spain) for the manufacturing of masks and we also relied on Textil Manly S.A., that donated part of the fabric. The team's "hard core" grew in August with the incorporation of my friend Laura Montells, computer engineer. She came to my assistance while on vacation when we were overwhelmed. Our eCommerce site "died of success" and, even though high demand might seem something to be proud of, we were highly frustrated for days because of the poor service we offered to our customers, who spent hours and hours reloading the website. In addition to losing sales."
What differentiates you from your competitors?
Boticaria García: "Our project has a strong identity, since it is closely linked to my community on Instagram, both in form and substance. Firstly, solidarity is inherent to this project from its start. The first batch was 100% destined to charity purposes and now we keep donating 15% of the benefits to research and social causes. Moreover, behind the masks' logistics there is a 5-person team from the Intras Foundation2 social employment."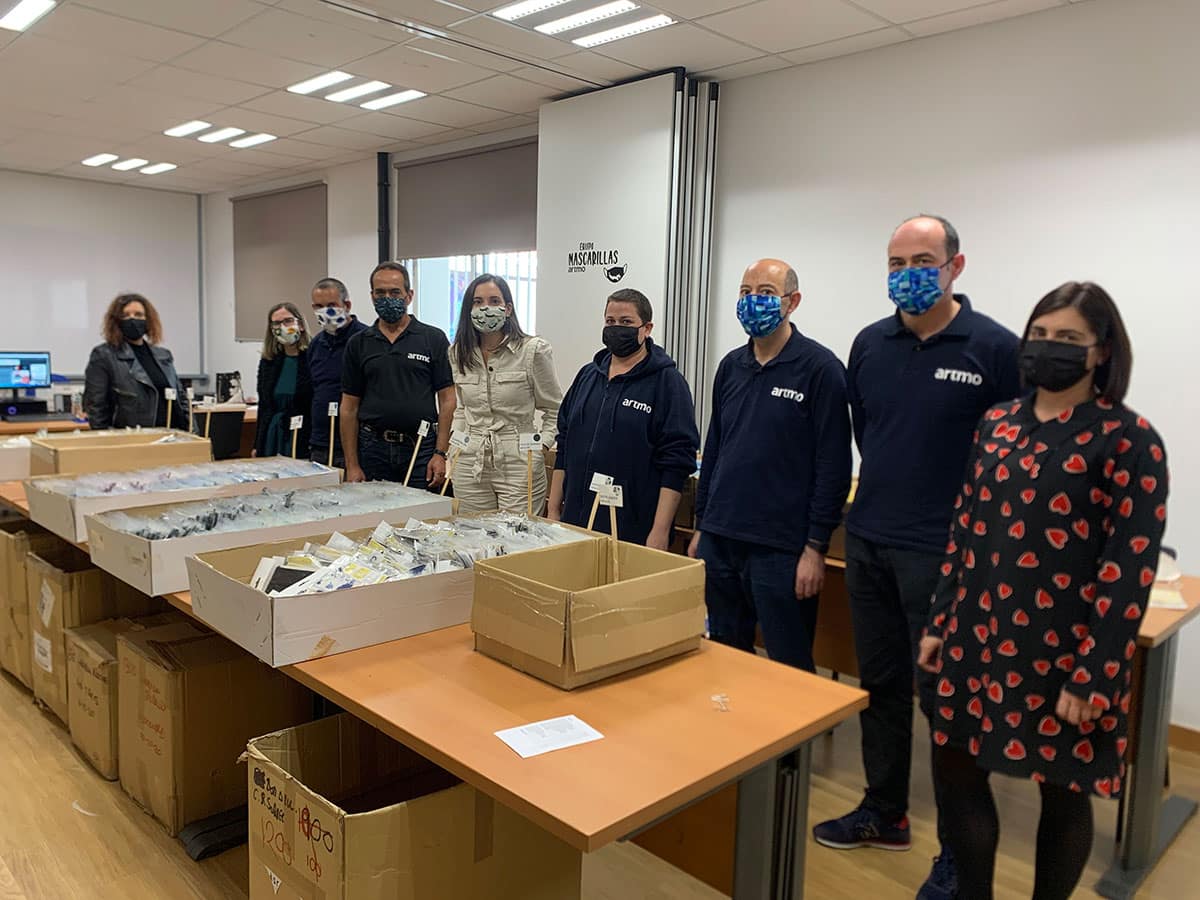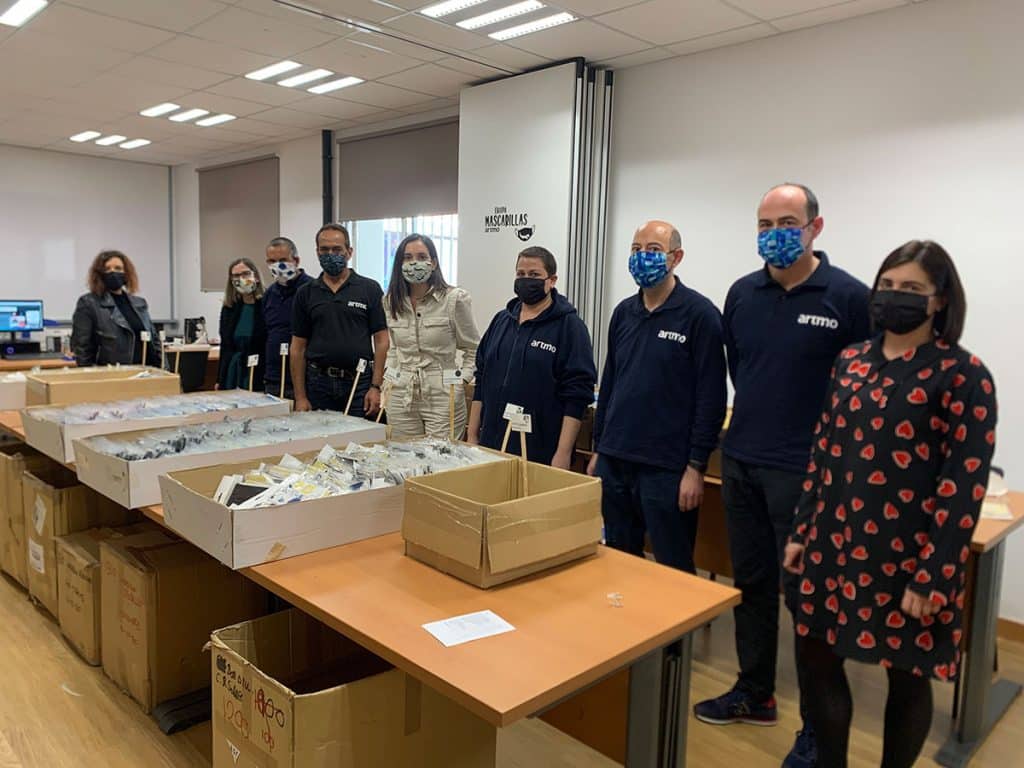 "The fact of sharing every donation in real-time on social media (visits to hospitals, research centers, etc.) has contributed to the project's credibility. Everyone knows where the donations end up and has had the opportunity to visualize and listen to the researchers and health professionals who are part of the beneficiary projects.
Furthermore, all designs are loaded with meaning. They honor or are related to places and objects well-known within the community, such as Belmonte's castle (my hometown) or vintage washbowls (which I collect). They are recurring elements on my social media which serve as an inspiration to the designer. When followers run into each other somewhere and recognize themselves because of the masks' designs, they greet "officially" and this makes them smile. So, the masks symbolize belonging to a community.
Finally, our masks comply with the regulations and are manufactured with the fabric which was published as an example on the Ministry of Industry's website in April. There have been and there are still many masks that don't comply with the regulation on the market and people are looking for safety and a trustworthy product."
How have the project and your goals evolved?
Boticaria García: "As I was mentioning, the initial challenge was to fund €30,000 to donate to UNICEF and AECC. Once achieved, the project was planned to be over; but the pandemic had other plans for us. We were overwhelmed by the high demand (we sold 10.000 masks in a few hours, despite the website's downtime), but this also motivated us to reevaluate and scale the project. We needed to provide a service according to the high demand and to our customers' needs. Here is where Laura Montells and Stackscale stepped in. Thanks to their experience in the industry and their professionalism, we were able to increase our selling capacity and 'get back' some customers that had given up buying.
This has enabled the expansion of a local company in Zamora — which during peak seasons such as the Christmas campaign has employed more than 20 people (5 of them, as mentioned above, part of a social employment foundation). It has also transformed the initial €30K donation into more than €150K donated to different associations and projects such as FESBAL (Spanish Federation of Food Banks), UNICEF, the University of Castilla-La Mancha or the Foundation for Biomedical Research of the Puerta de Hierro University Hospital. The last project where we have collaborated has been the creation of a psycho-oncological center in my hometown, Belmonte, thanks to AECC and the local government."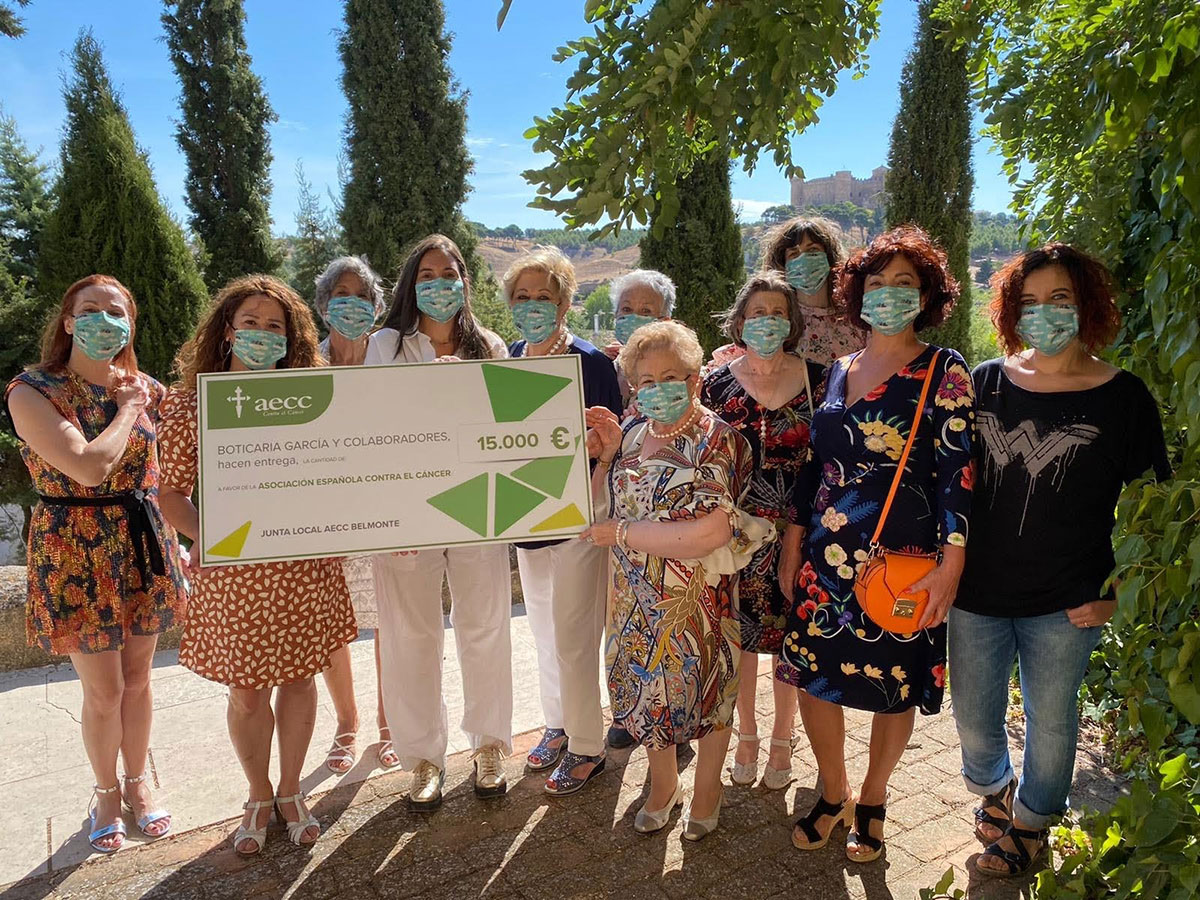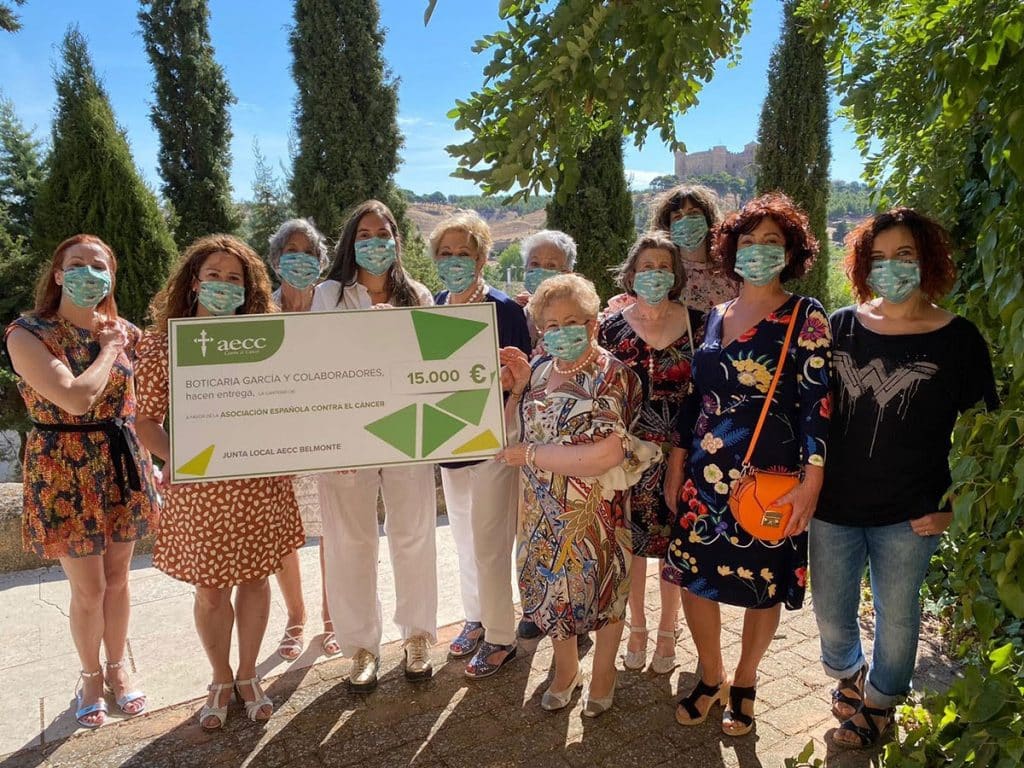 "It wouldn't have been possible with the resources we initially had. Besides, without the quick reaction for implementing changes, we might have lost a lot of strength and the project might have faded away. We hope we can forget about masks soon so that we can focus on other products and donation models, because nobody will be able to stop this great team that has overcome, together, the most difficult part. I have learned a lot from this experience but, above all, that teamwork is essential. In a digital project like this one, relying on a good IT and hosting team is as important for the final result and conversion as the fact that production is on time or that the designs are beautiful."
Mascarillas y Más team: "The Mascarillas y Más eCommerce was suffering every time that hundreds or thousands of customers entered to purchase; resulting in virtual queues of more than 10.000 users. Solving this problem was vital in order to avoid losing sales and the migration to Stackscale was essential. Changing to Stackscale's private cloud service was key to support the growing demand and, above all, to support high traffic peaks without using virtual queues. This way we didn't lose sales and we improved customer loyalty."
Why did you choose Stackscale?
Mascarillas y Más team: "Following a recommendation, we talked with the Stackscale team so that they helped us avoid service failures on the eCommerce site, remove the virtual queue system and guarantee the eCommerce could work while a high number of customers tried to buy simultaneously. Stackscale provided us with a complete, all-in-one, infrastructure, private cloud and system administration solution, in order to guarantee the eCommerce's uptime at all times."
Which are the benefits of a Private Cloud compared to other solutions?
Mascarillas y Más team: "Stackscale's Private Cloud solution allows us to guarantee that the eCommerce site is always available. In addition to having flexibility to easily grow whenever we need. It is an environment 100% dedicated to our project and over which the team has deployed a solution composed of several High-Availability virtual servers."
What have you been able to improve by migrating to Stackscale?
Boticaria García: "During this second phase and once the initial setback was overcome, our eCommerce is more agile and easy to use. Since we migrated to Stackscale we haven't had any other incident on the website and the community extremely appreciates this."
The project Mascarillas Ángel Iglesias and Boticaria García's charity masks is a great example of the importance of the community, collaboration and passion for offering quality services and products; always focusing on people. Discover the complete case study of Mascarillas y Más and Stackscale.
Do you also need a High-Availability environment, exclusively dedicated to your project? Our team of experts can help you find a solution 100% adapted to your project.
1 Boticaria García is a Spanish scientific communicator.
2 Intras is a non-profit organisation focused on Research and Treatment in Mental Health.