Business continuity depends significantly on IT. So, if you want to be prepared against any contingency and recover your mission-critical data and applications in the shortest period possible, you need to get your Disaster Recovery Plan (DRP) ready sooner rather than later.
The cloud has made Disaster Recovery accessible to businesses of any size. Traditionally, creating a DRP was costly and time consuming; as companies needed to set up and maintain a secondary site where replicating their infrastructure — a site which, in addition, would be underused most of the time. Nowadays, thanks to cloud hosting solutions, designing a Disaster Recovery solution is much easier, more efficient and more affordable.
But first things first! Before going into details about how to build a Disaster Recovery Plan for your company, let's start by defining it!
What's a Disaster Recovery Plan?
A Disaster Recovery Plan is a procedure to recover data and functionalities when a disaster — either natural or caused by humans — disrupts a system. It is a contingency plan that collects the action protocol and the methodologies that should be used when one or more of a company's IT systems fail.
Its main goal is minimizing the impact of a downtime by getting mission-critical applications back to operation in the shortest time possible. This allows the organization and workers start operating again, virtually as usual, until the issue is solved definitely.
Main Disaster Recovery modalities
Disaster Recovery at hypervisor level.
Disaster Recovery at storage level.
Disaster Recovery at application level.
Why should your company have a DR plan?
Let's start with a comparison! Why do we insure a house or a car? That's right, because we want to be protected against any accident, disaster or eventuality. This same reason applies to your company's IT.
A DR plan is essential for protecting your company's data and functionalities against any contingency that may occur. If your business' IT and data are critical to your company, a disruption on your IT systems could have a truly negative impact on it if you aren't prepared to act properly against it.
So, a Disaster Recovery plan will allow you to reduce downtime and safeguard your business' critical data; minimizing the impact on your business.
What are you protected against with a DR plan?
A Disaster Recovery plan can protect your company against many scenarios, such as:
Human mistakes
Power outages
System failures
Faulty updates
Natural disasters such as floods, earthquakes or fires
Thefts
Hacking, virus and other corruptions
In summary, any circumstance that can negatively affect the technological procedures that are critical to your business and its profits.
How to build a Disaster Recovery plan
There isn't a solution for everyone. The perfect Disaster Recovery plan is the one that is carefully tailored to your business' needs. So, although we can't give you the answer in a post, we want to share with you some key elements you need to focus on when building a DR plan for your company.
Enumerate and prioritize your assets
Make a list of all your software and hardware assets and order them according to the impact they have on your business. This is very important because you won't be able to recover everything at a time. Like this, you will be sure the most critical applications and data are recovered first.
Evaluate impact and risks
You should analyze which disasters you might have to face, their impact on your business and how you would face them. By analyzing both the business impact and the risks, you will also be able to evaluate how safe your critical data and applications are. This will help you define the recovery strategies to follow after any disaster.
Define your goals
For how long can your company stand a downtime? How much data are you willing to lose? How much deterioration in your service are you willing to stand? Which is the impact you expect a contingency could have on your business? Properly defining your goals and expectations is essential for elaborating your contingency plan and the architecture of your Disaster Recovery solution. RTO and RPO are two of the most relevant indicators of any DR plan.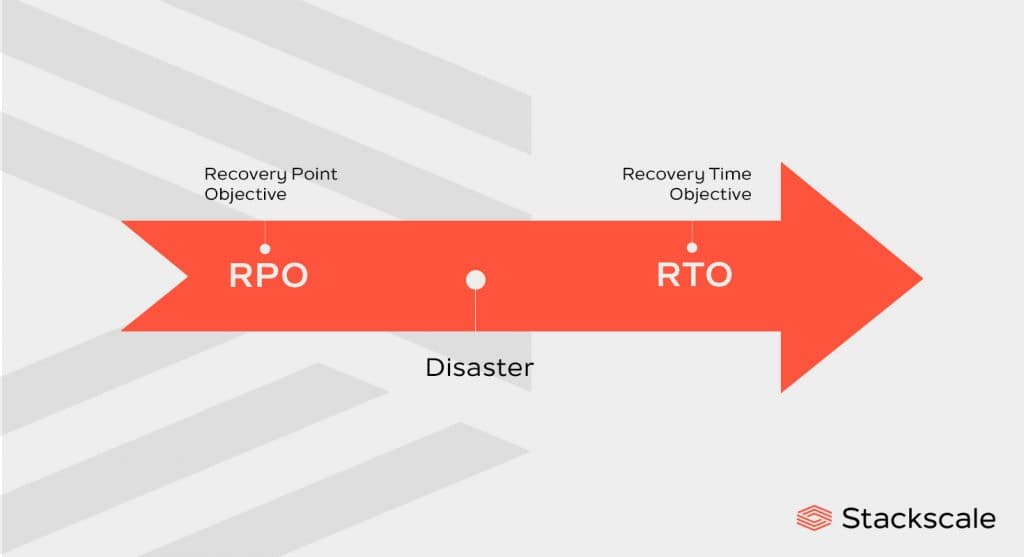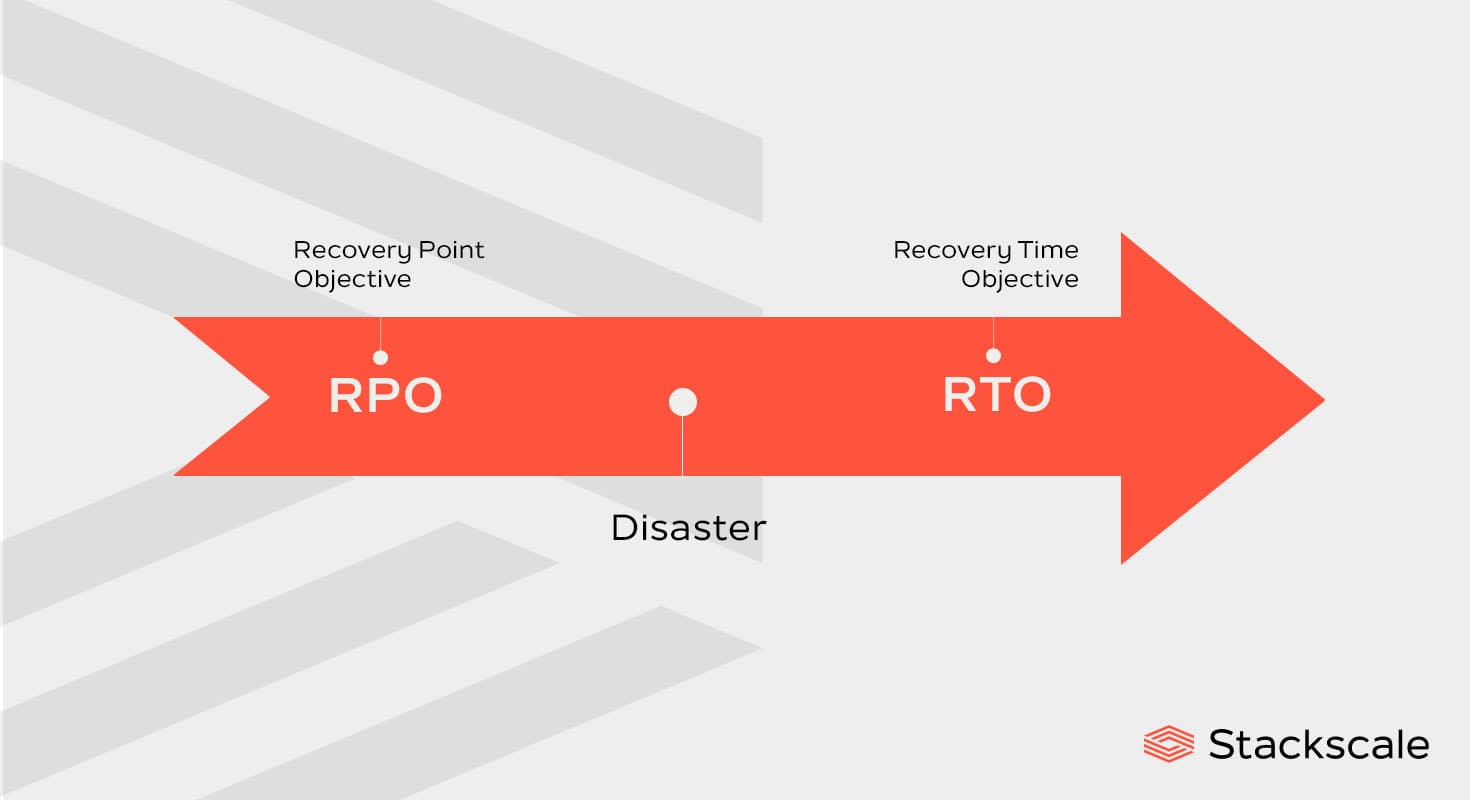 Recovery Time Objective or RTO
On the one hand, the RTO or Recovery Time Objective is the maximum period of time during which you consider acceptable that your company's activity is interrupted. It is to say, the tolerable period of time before a downtime starts disrupting your business' normal activity.
Recovery Point Objective or RPO
On the other hand, the RPO or Recovery Point Objective is the previous point in time you are willing to get back to in order to recover the company's data and functionalities. In other words, this represents the quantity of data a company is willing to lose between the last security backup and a contingency. Our team can help you achieve a RPO that fits your company's needs.
Optimize the consumption of resources
The cost of a Disaster Recovery plan increases as its tolerance decreases. So, it is very important to properly analyze your needs in order to optimize the cost-efficiency ratio of your DR plan. As we mentioned before, some data and applications can stand longer downtimes than others, depending on how critical they are for your business.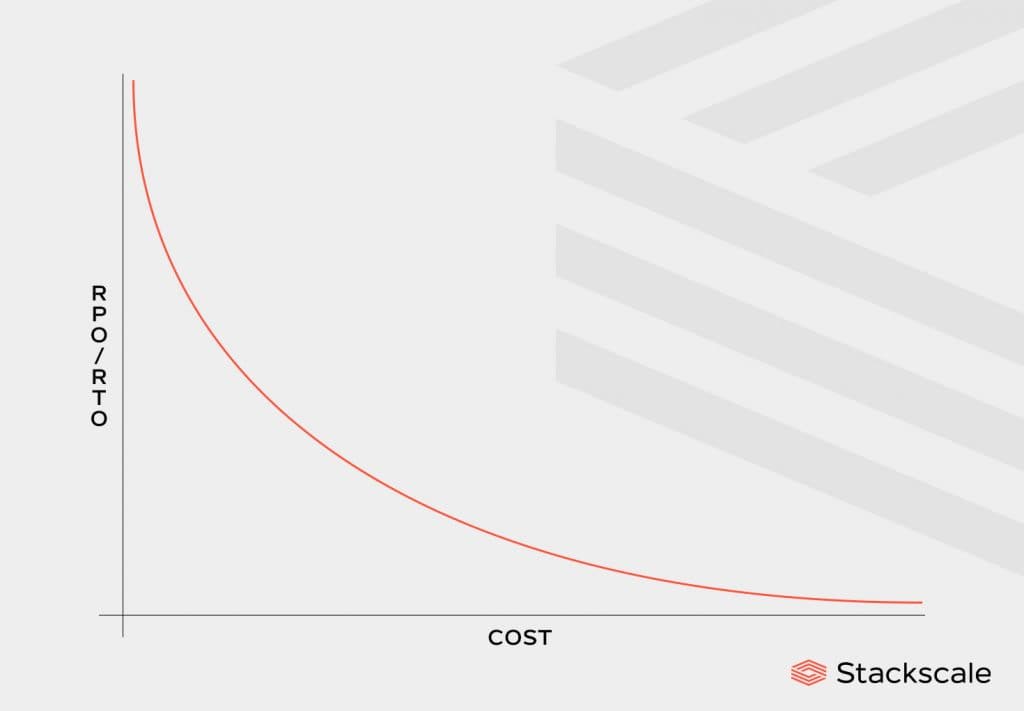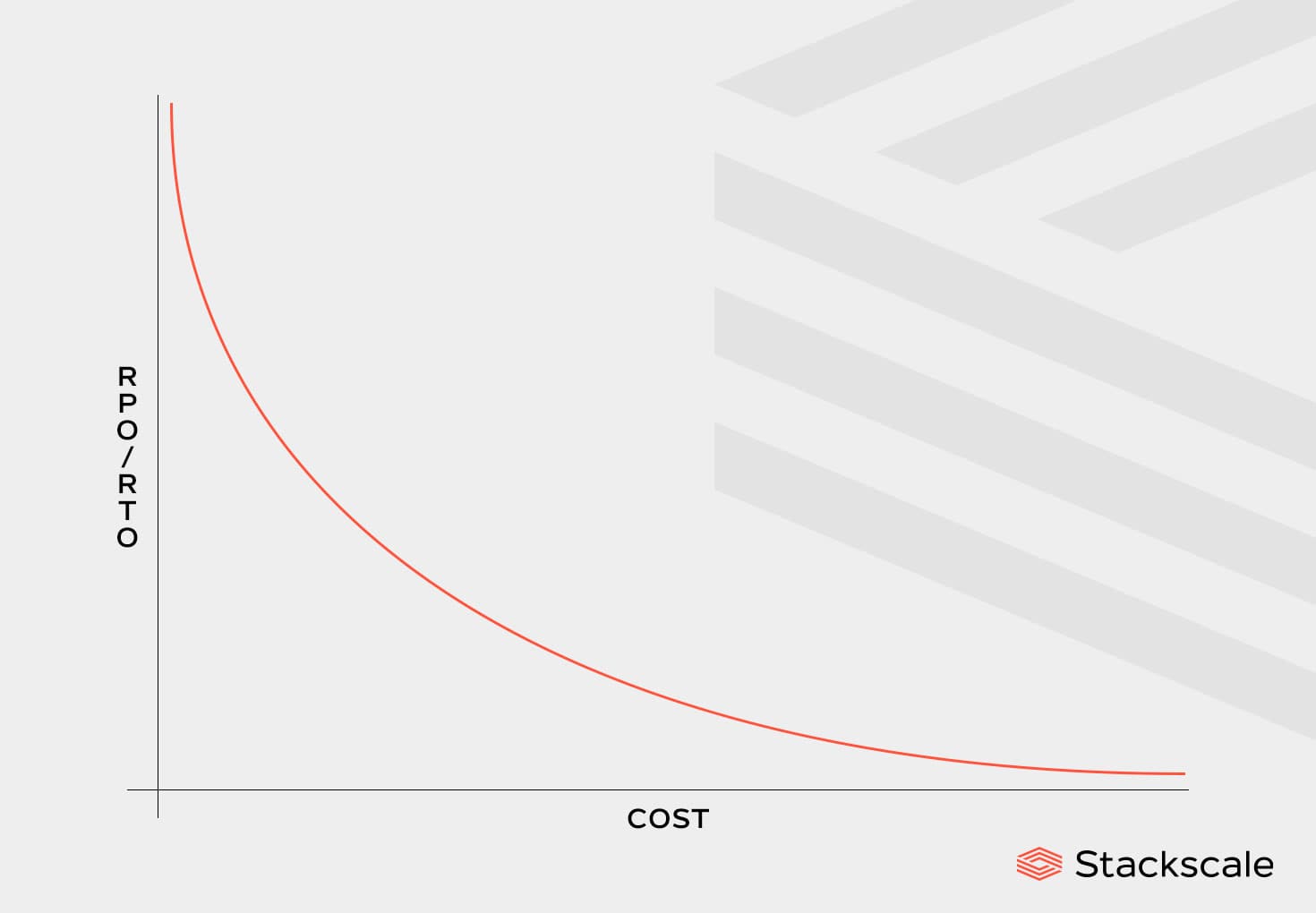 Besides, a modern backup architecture and controlled automation — among other features that lower the consumption of resources and guarantee a predictable monthly cost — can also help you increase energy efficiency and optimize costs in your Disaster Recovery plan.
Choose the most convenient technology
When possible, you should use your hypervisor's native functionalities for Disaster Recovery, as it will make the process easier.
Make sure the DR is self-sufficient
Your DR solution should be completely independent from the main platform.
Define a protocol of action
You should carefully and clearly define a protocol of action where you specify responsibilities and precise the reasons to apply the DR plan. It is also advisable to create an emergency contact list with anyone you might need to contact during a recovery, such as your ISP or your Managed Services provider.
Create a Disaster Recovery team
It is also important to create a Disaster Recovery team with clearly defined roles and responsibilities, and contact details. So that if a contingency occurs, every member knows what to do and when to do it. Moreover, a communication strategy is also important to keep staff, suppliers, partners and customers well-informed.
Test your contingency plan periodically
We recommend you to test your DR plan periodically (once every two months, for instance) in order to make sure all procedures work correctly; keeping it updated is important as well.
Geo-replicate when possible
Geo-replication provides an extra security layer. At Stackscale, for instance, we fully geo-replicate our customers' network storage systems — Flash Premium, Hybrid Plus and Hybrid — by default. We currently have three data centers in Europe, 2 in Madrid and 1 in Amsterdam.
Please don't hesitate to contact us if you would like to know more about how our cloud experts can help you with your Disaster Recovery plan.