ESpanix is a Spanish non-profit organization that manages and maintains a neutral Internet Exchange Point in Spain. Stackscale is present on ESpanix with a clear objective: improving the connection routes to all providers that exchange traffic there.
ESpanix' Infrastructure and interconnection
ESpanix Internet Exchange Point has its own data center in Madrid and its own team available 24/7. Moreover, it has transmission equipment in the most prestigious data centers of Madrid; from which they also guarantee access to all its interconnection services. The goal of this Spanish IXP is to provide an interconnection platform and a neutral interconnection facility to all its members.
SecuSecurity is one of the strengths of this Internet Exchange Point, thanks to its double network structure prepared against failures — which is the only one in Spain. Regarding its traffic, ESpanix transfers more than 800 Gbps, on average. Besides, the Internet Exchange Point reached a peak of about 1,30 Tbps in September 2021.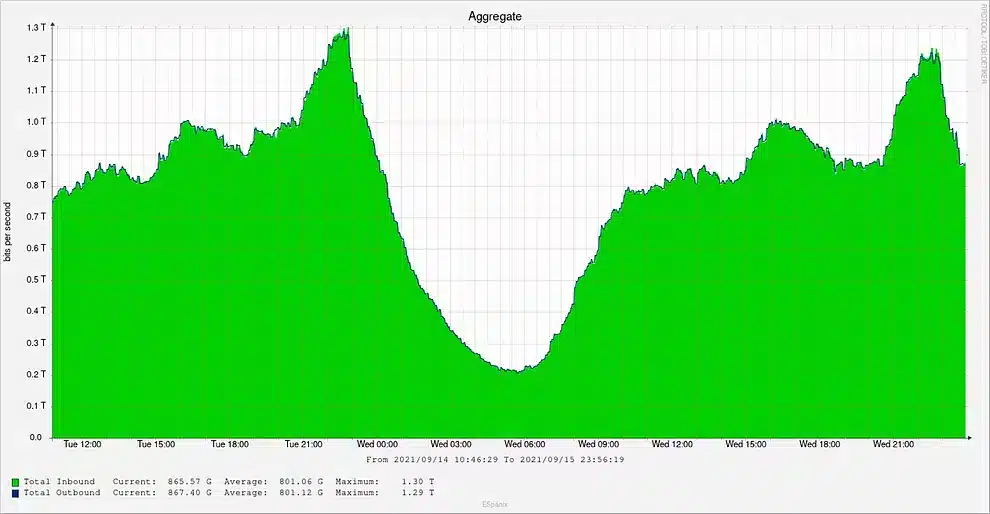 Aggregated traffic
The following graph shows an example of ESpanix' aggregated traffic, in December 2021. The daily updated graph is available on its website.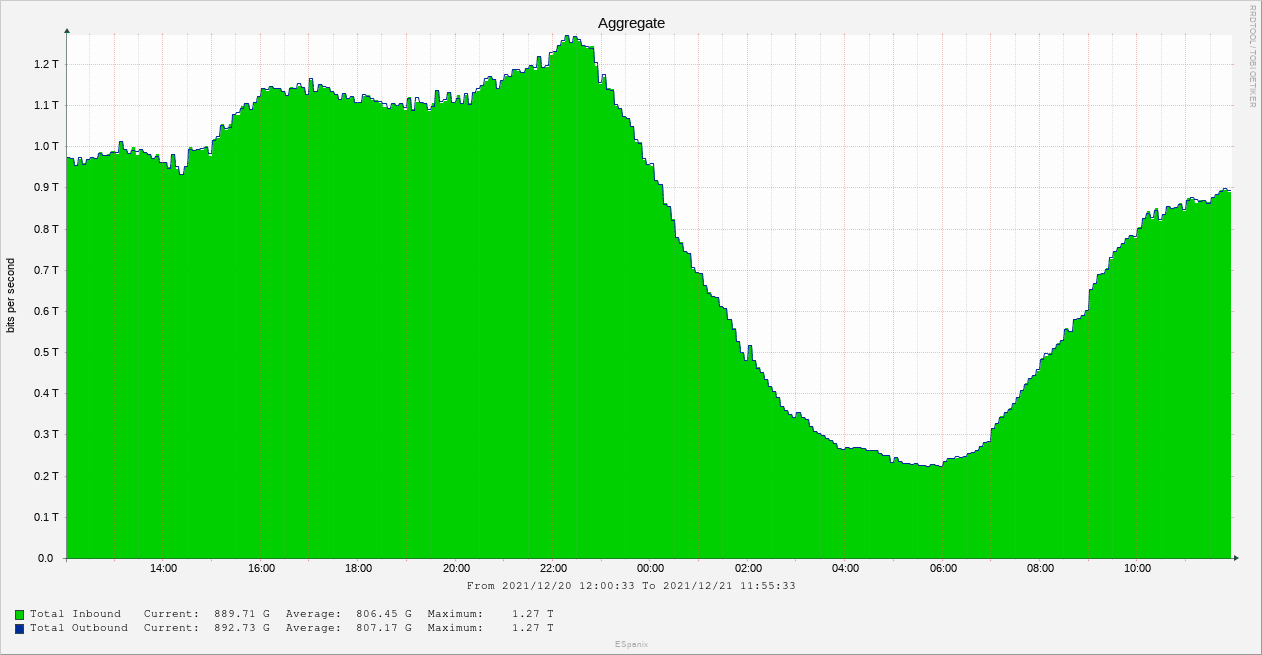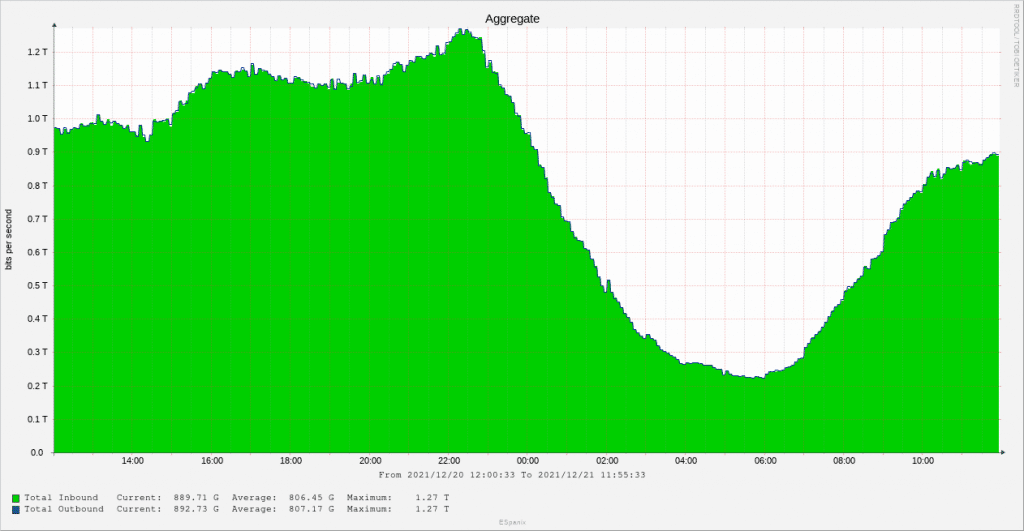 IPv6 ratio
Regarding the adoption of the IPv6 protocol, as of December 2021, ESpanix IPv6 ratio is 1.53, on average.

ESpanix' history and evolution
ESpanix Internet Exchange Point was founded in 1997, thanks to the initiative of the Internet Users Association (Asociación de Usuarios de Internet, in Spanish). In 1998, ESpanix speed was only 10 Mbps. A tiny amount compared with its current traffic; since during its almost three decades of life, traffic has grown exponentially.
In 2002, ESpanix became the 5th European node in terms of traffic, with 4 Gbps. Four years later, in 2006, it reached 70 Gbps and went up to the 3rd position. In 2018, the IXP updated its trunk network and, as we mentioned before, it already exceeds 800 Gbps. In 2021, ESpanix has reinforced the connections between its data centers with Nokia's modular data center interconnect (DCI) solution, multiplying its capacity by ten.
Besides, the modernization project of its own data center — started in 2019 — is coming to an end. A project that includes, among other improvements, implementing newer and more efficient technologies to reduce its carbon footprint, updating and improving systems and monitoring the datacenter's activity.
Advantages of using an IXP
The main advantages of using an Internet Exchange Point like ESpanix are:
Latency and bandwidth improvements.
Cost reduction.
Increase in routing efficiency.
Fault tolerance.
IXPs in Spain and in the world
ESpanix, located in Madrid, is the most relevant IXP among the Spanish Internet Exchange Points. Other IXPs in Spain are CATNIX in Barcelona, Euskonix in San Sebastián and GalNIX in Santiago de Compostela. As for the world's IXPs, there are more than 150 exchange points distributed around the world. You can check the complete list of Internet Exchange Points here.
Internet Exchange Points are physical infrastructures in charge of connecting the networks of Internet service providers and content providers to exchange traffic among them. In addition to ESpanix, Stackscale is present in other Internet Exchange Points such as AMS-IX and is interconnected to diverse Tier 1 operators and a great number of companies through private peering agreements.